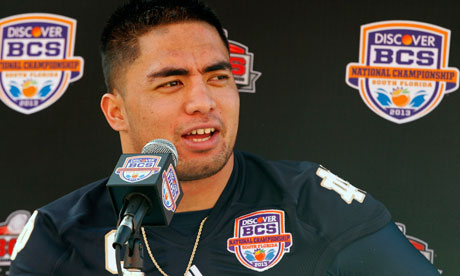 Manti Te'o, the US college footballer revealed to have been conducting a relationship with a fake online girlfiend, has denied that he was involved in the hoax.
In his first interview since the revelations, the Notre Dame linebacker told the sports network ESPN that there was "no way" he could have been involved in prepetrating the scam.
There had been speculation that Te'o was involved in the hoax: the "girlfriend" was revealed to have died hours shortly after the death of his grandmother. Despite the apparent double tragedy, Te'o went on to play the game of his life when Notre Dame beat Michigan State 20-3.