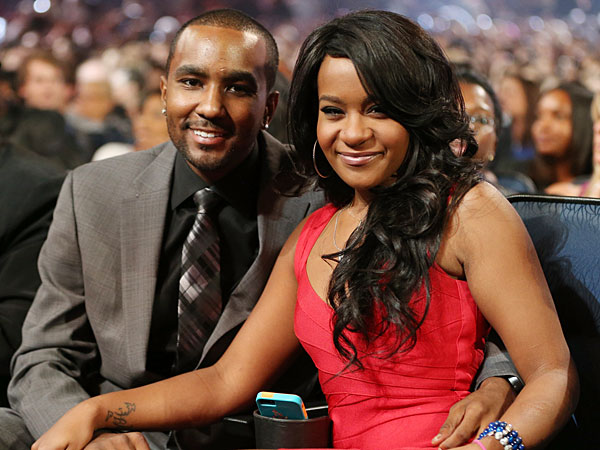 After being engaged for over a year, 20 year old Bobbi Kristina, the only child of late singer Whitney Houston, has married her adoptive brother and longtime friend, Nick Gordon.
Bobbi took to twitter yesterday to announce their marriage and show off their wedding bands.
Bobbi's family have not always been in support their affair with 24-year-old Nick, it even generated a lot of controversy with relatives and friends asking if her mother would have approved because Whitney cared and took Nick in as a child.
Bobbi and Nick lived like 'brother and sister' for years before Whitney's passing.